Volunteer
Meet Marty Shankle, Jewish Volunteer Network (JVN) Chair
As the JVN Chair, I feel that volunteerism is something people will crave more and more coming out of this pandemic, and we will be here to support that craving. All organizations and causes in the Greater Cleveland community can involve the Jewish Volunteer Network, by either looking for volunteers or reaching out with volunteers looking for an opportunity. We are going to continue empowering those who want to change the world. I hope you will join us.
Volunteering to Make a Difference in Cleveland
We hope you will join us for an upcoming volunteer event. We offer one-time and ongoing opportunities for kids, families, and individuals who want to connect to the Cleveland community in a personal, powerful way. Make a difference in someone's life, beautify the community, and feel great about what you've done with your day! We hope to see you soon!
A few of our favorite volunteer events
Cemetery Clean-up
There's no greater mitzvah than caring for those who came before us. Each year, hundreds of volunteers, of all ages, honor our ancestors by raking, pruning, and beautifying our Jewish cemeteries. 
YLDay of Caring
Jewish Clevelanders, ages 21 - 45, come together for a day of hands-on volunteering. In the last five years, hundreds of young adults have made new friends who share an interest in doing good around our community. Together, they are helping improve local lives working at non-profits around the community.
Collection Days/Monthly Mitzvahs
copy
Jewish Volunteer Network Interest Form
We welcome your participation as a volunteer with the Jewish Volunteer Network (JVN). Please fill out and submit this form. A JVN staff member will reach out to you to share next steps.
Meet our JVN Staff

Susan Hyman,Senior Director
Jewish Volunteer Network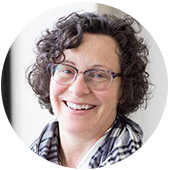 Jessica Semel, Senior Director
Public Education Initiative